Greetings' to all of our brothers and sisters in Christ our Lord;

As you are all probably aware our homebased ministry was devastated by a tornado on Tuesday May 16th @ approximately 8 PM. We thank God that no one was injured.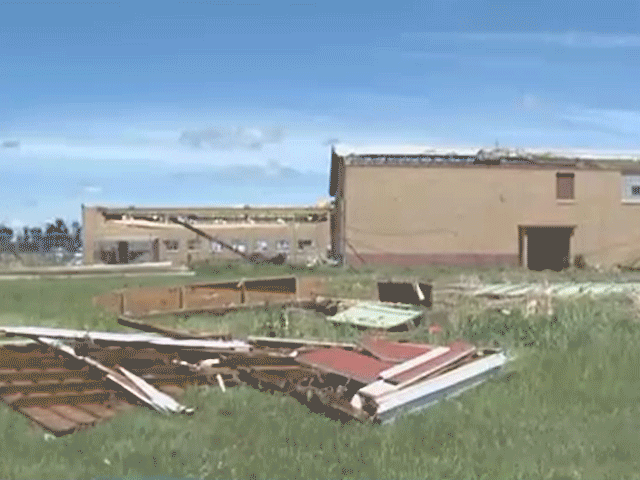 The monetary damage to our facilities is substantial. Some of the roofs and several windows and ceilings have experienced significant damage.

We need you to pray for God's provision over our ministry. Recently our insurance was cancelled due to the high risk liability requirements for rescuing children and we were in the process of being re-rated for the type of insurance required by our type of ministry.
For those of you that are new to our ministry:
Our ministry is Praise Ranch, Inc., we are a non-denominational Kansas
not-for-profit corporation and a Federal 501 [c] 3 tax exempt organization.

We are located at: 700 Pawnee Avenue, Pawnee Rock, Kansas, 67567

We are a faith based compassion ministry reaching out to children, orphans, widows, seniors and the poor. Praise Ranch is a rescue and a temporary shelter and a place of safety and God's love. To date we have rescued 62 children ranging in ages from just three days old to thirteen years of age both male and female. We have helped one Christian Widow with stage 4 brain cancer; providing respite care until she went home to be with the Lord.

The children we help come from days and nights living in fear. They suffer from hunger and come from hostile environments due to alcohol, drugs, abuse, and domestic violence. We have seen young lives transformed through prayer and from being loved by a family that lives a life in Jesus Christ and God's Holy Word
cover to cover.

We are also involved in nursing home ministry where Our daughters perform hymns both instrumental and vocal and where we are privileged to share God's Word of comfort and praise.
All of the services we provide are free and we thank all of those that continually support our ministry.

We are in the process of repairing Praise Ranch and continue in the work that God has called us to.
We sincerely thank you and appreciate all of your help. We need your prayers & support:
The estimated cost for repairs is $170,000.00